Heart to Heart: Refugee Crisis Aid
from Help Refugees in the Middle East
by The Passionate Dancing Elders
FOREWORD
8 long years of war and violence.
The crisis in the Middle East has unleashed one of the worst humanitarian crises in modern history. Roughly 12 million people – over half the country's population – have been displaced by the fighting, many seeking refuge in neighboring countries. Parents are faced with enormous obstacles while trying to keep their children safe and healthy.
For a generation of children, this is all they have ever known. As civilians are continually caught in the crossfire, children are increasingly bearing the brunt of the war, many ensuing hardships. Most of us have known a lifetime of peace and security growing up in Singapore. The devastation of losing loved ones, suffering physical and psychological trauma due to war is beyond many of our wildest imaginations. As we count our blessings, we here at The Passionate Dancing Elders (ELDERS) urge you to spare a heart, for the children who lack even the most basic of necessities. For the children who live in constant terror, with no guaranteed tomorrows. Children who have lost life, limb and childhood to wars they never asked for.
"Heart to Heart: Refugee Crisis Aid" is our humble group's hope for Singapore, a country blessed with peace for 53 years, to stand up in our own small ways to tell the affected children in this crisis that they are not forgotten. Though we are unable to put an end to the civil unrest, we can, with your help, ease the plight of these children. We wish to shed light once more on a long-drawn atrocity that the world seems to have taken for granted and to bring whatever we can to the children that deserve more. Donation proceeds will aid child refugees in Jordan (Azraq Camp) and Lebanon (Bekaa Valley) with feeding programmes, early childhood education and psychosocial healing.
Every contribution counts.
About Us/A Message From Elders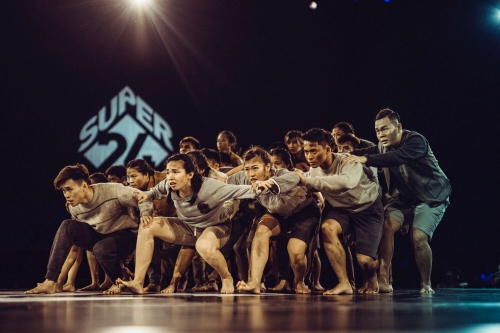 The Passionate Dancing Elders (ELDERS) is a collective of youth from all walks of life brought together by our common love for dance. Since our formation in 2012, we have dedicated ourselves to quality productions, using dance as a medium to contribute to our local communities and to spark relevant social conversations in today's times. 2018 proved no different for us as we set sights on SUPER 24, one of Singapore's most celebrated dance competitions, to shed light on the Syrian War Crisis and spearhead our donation drive for those so desperately in need.
With our heartfelt piece inspired by and choreographed to the plight of the children in Syria, ELDERS emerged victorious as the first ever SUPER 24 ASEAN Championships, winning the likes of international judges and audience.
It was our greatest honour to have been able to dance our hearts out within 90 seconds, embedding this message of war and terror that is all too real, deep into hearts of thousands in attendance. We sincerely thank everyone who has helped and rooted for us up till this point, and wish that you would extend your support to give the Syrian children so dire in need, a helping hand.
"Life changes in an instant.
When the clouds of loss and tragedy gather; when the darkness comes, let our community shine a million lights to guide our own toward a shoulder to lean on and a soft place to land."
- Unknown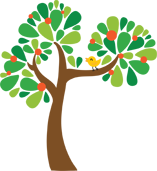 115%
S$11,495
raised out of
S$10,000
Campaign Updates
10 Sep 2018, 00:16

We have achieved 75% of the goal

22 Aug 2018, 00:30

We have achieved 50% of the goal

22 Aug 2018, 00:15

We have achieved 25% of the goal
Campaign contributors
S$30.00

Anonymous

19 Oct 2018, 23:23

S$115.00

Serene Oh

19 Oct 2018, 23:01

For a good cause.

S$100.00

Anonymous

19 Oct 2018, 21:37

S$10.00

Calvin Cheam Yong Sen

19 Oct 2018, 21:27

S$10.00

Anonymous

19 Oct 2018, 20:34

S$20.00

Anonymous

19 Oct 2018, 18:43

Thank you for inspiring :)

S$20.00

Anonymous

19 Oct 2018, 18:40

Thank you for inspiring :)

S$100.00

Audrey

19 Oct 2018, 18:17

S$10.00

Arielle Teo

19 Oct 2018, 17:55

S$100.00

Audrey

19 Oct 2018, 17:52

S$100.00

Audrey

19 Oct 2018, 17:49

S$20.00

Marcus Leong

19 Oct 2018, 09:59

❤️

S$50.00

Lin Jiateng

19 Oct 2018, 00:22

Made it in time! Thank for the opportunity to do some good Elders! :)

S$100.00

Edna

18 Oct 2018, 23:56

Thank you for doing this, guys. For making a difference with the one thing we all have in common. Love you all :)

S$150.00

TB

18 Oct 2018, 15:37

The world needs more people like you. Continue to shine :)

S$150.00

TB

18 Oct 2018, 15:35

The world needs more people like you. Continue to shine :)

S$100.00

Marcus Leong

18 Oct 2018, 15:10

❤️

S$20.00

Anonymous

18 Oct 2018, 14:32

S$10.00

Anonymous

18 Oct 2018, 13:15

S$30.00

Tricia Chai

18 Oct 2018, 13:01

S$10.00

Raja Ahmad Zuhri

16 Oct 2018, 20:07

❤

S$100.00

Anonymous

16 Oct 2018, 09:51

I hope that you may continue as a dance crew to inspire many more out there to dance for a good purpose and not for ourselves but for others :) Thank you for the amazing experience as i watched S24, the win was deserving because when we start to do things not for ourselves, amazing things happen.

S$140.00

Cheryl & Dhea

14 Oct 2018, 22:25

Thank You Elders for inspiring !

S$140.10

Cheryl & Dhea

14 Oct 2018, 22:20

Thank you Elders for inspiring!

S$100.00

Anonymous

13 Oct 2018, 20:07

S$30.00

xueying

13 Oct 2018, 13:05

thank you for doing this 🌈

S$20.00

Anonymous

13 Oct 2018, 11:06

👍🏻

S$20.00

Gan Wong

10 Oct 2018, 23:55

S$10.00

Sarah Janelle

9 Oct 2018, 17:00

thank you

S$10.00

Raja Ahmad Zikri

9 Oct 2018, 00:50

Well done zuhri❤

S$150.00

Char & Zhengz

8 Oct 2018, 22:13

S$20.00

Anonymous

7 Oct 2018, 00:27

S$50.00

Anonymous

6 Oct 2018, 23:03

Peace to all.

S$10.00

Grace

6 Oct 2018, 22:03

S$50.00

Xueteng

6 Oct 2018, 21:38

S$100.00

Anonymous

5 Oct 2018, 19:18

Good job zuhri n friends❤

S$20.00

Marian Chew

5 Oct 2018, 15:38

S$50.00

Sherweine

5 Oct 2018, 14:24

S$10.00

Vanessa Tan

5 Oct 2018, 08:16

S$10.00

Glenn Yong

28 Sep 2018, 03:27

You guys are using your gifts and talents for such an amazing cause, full of respect to each and every single one of you. So inspired by you guys, keep shining light of real issues like this in the world!

S$40.00

Brenda Choong

27 Sep 2018, 22:00

S$10.00

H

27 Sep 2018, 20:03

thank you for making dancers more than just dancing, thank you for giving us purpose.

S$50.00

Nikki

27 Sep 2018, 16:21

S$10.00

Vanessa

27 Sep 2018, 10:37

❤️☺️💪🏻

S$50.00

Samantha Lee

27 Sep 2018, 10:03

Although the amount is small, I hope it'll help make a change in the lives of these Syrian children. Thank you Elders for your initiative and dedication to commit to making a change in the world!

S$10.00

Anonymous

26 Sep 2018, 22:22

S$100.00

Mayer Tung

26 Sep 2018, 21:51

Keep it going, cheers!

S$10.00

Raja Ahmad Zafri

26 Sep 2018, 20:56

Well done abang Zuhri ❤

S$10.00

Keisha Srinivasan

26 Sep 2018, 19:35

Thank you for being a good reflection of what dance can truly do.

S$30.00

Sherilynn Chionh

26 Sep 2018, 17:32

S$150.00

Yoshi

26 Sep 2018, 14:28

S$50.00

Arielle Teo

26 Sep 2018, 14:11

S$20.00

natasya

17 Sep 2018, 16:57

S$50.00

Jasmine Ahlee

14 Sep 2018, 14:21

I love that this initiative makes me feel like we can dance for something greater than ourselves, that our inadequacies in dance is actually so small in comparison to the hardships that others go through. Thank you Elders❤️

S$30.00

Anonymous

14 Sep 2018, 00:34

S$100.00

Hazel Chan

13 Sep 2018, 23:23

To the next generation in Syria, you'll only become braver through this tough experience, use it to your advantage and conquer the world, chase your dreams, make the world a better place filled with love and not violence.

S$50.00

Anonymous

13 Sep 2018, 22:52

GO TPDE!

S$10.00

Anonymous

13 Sep 2018, 18:05

Nil.

S$30.00

Justin R Peng

13 Sep 2018, 17:42

S$50.00

Sam

13 Sep 2018, 15:53

S$10.00

Anonymous

13 Sep 2018, 13:34

S$10.00

Anonymous

13 Sep 2018, 13:18

S$100.00

Anonymous

13 Sep 2018, 12:08

Well done Elders! ❤️

S$20.00

Anonymous

13 Sep 2018, 10:24

S$50.00

Celine

10 Sep 2018, 23:41

S$50.00

Anonymous

10 Sep 2018, 10:35

S$22.00

Anonymous

10 Sep 2018, 08:11

:)

S$50.00

Stacy

7 Sep 2018, 23:25

S$30.00

SW

6 Sep 2018, 23:44

Much respect, thank you for doing what you do.

S$10.00

Anonymous

6 Sep 2018, 23:20

S$10.00

Mdm Lim

6 Sep 2018, 15:55

S$80.00

Jolene

6 Sep 2018, 15:11

Thank you all for doing what you do! :)

S$20.00

Hilary

6 Sep 2018, 15:00

S$50.00

Anonymous

6 Sep 2018, 14:19

S$10.00

tingxuan

6 Sep 2018, 13:52

S$50.00

Gene

6 Sep 2018, 13:46

Thank you for all that you guys do, and stand for. It is truly an inspiration. (':

S$20.00

Anonymous

6 Sep 2018, 12:51

S$100.00

Lim Qian Hao

6 Sep 2018, 12:17

S$30.00

Tan Chin Sian

6 Sep 2018, 12:09

S$50.00

Anonymous

6 Sep 2018, 08:54

S$80.00

Huiting&Meiting

6 Sep 2018, 01:41

S$20.00

Madam Sau Wai

4 Sep 2018, 21:23

Thank you Elders for doing such a good deed😊

S$850.00

Cheryl & Theresa

2 Sep 2018, 14:49

We love you!!!!!!

S$10.00

Sharmaine Chua

31 Aug 2018, 12:55

S$100.00

Anonymous

31 Aug 2018, 10:23

Keep it up guys! Inspired by your work and your compassion for others is just remarkable. Thank you for doing this!

S$50.00

Ashley Tay

31 Aug 2018, 02:14

Thank you.

S$50.00

Felicia Cher

31 Aug 2018, 02:07

Thankyou for putting in your heart & soul to help the kids in syria!

S$10.00

Anonymous

30 Aug 2018, 09:34

S$20.00

Celestine

29 Aug 2018, 23:56

S$100.00

Raja Badariah

29 Aug 2018, 23:03

S$10.00

Kwong

29 Aug 2018, 21:19

Not a lot but, jiayou??

S$288.00

Caren Wan

28 Aug 2018, 22:51

Blessed to be able to do a little part to support your cause. ?

S$10.00

Anonymous

27 Aug 2018, 11:43

S$30.00

Alex & Serene

27 Aug 2018, 01:26

S$10.00

YS

25 Aug 2018, 00:31

Thanks Tay Ying for getting me to do a good deed and accumulate good karma! You kind thing

S$20.00

Sylvia

24 Aug 2018, 14:31

S$20.00

Anonymous

22 Aug 2018, 19:22

S$100.00

Qi Yong

22 Aug 2018, 16:18

??

S$10.00

Anonymous

22 Aug 2018, 16:13

S$50.00

Mh

22 Aug 2018, 16:11

Love the piece ! ??

S$10.00

Megan Tan

22 Aug 2018, 13:11

I've been really inspired and touched by your piece, and I loved how you guys used dance as a medium for it. Thank you for telling us this story and bringing this crisis to light in Singapore.

S$30.00

Rio sugianto

22 Aug 2018, 03:25

-

S$10.00

Anonymous

21 Aug 2018, 20:05

S$10.00

Anonymous

21 Aug 2018, 18:32

Love to yall

S$50.00

Anonymous

21 Aug 2018, 18:10

Well done, keep inspiring others with your great dance!

S$50.00

Anonymous

21 Aug 2018, 16:38

S$100.00

Mrs Beth Mok

21 Aug 2018, 15:13

May God bless the works of your hearts & hands to extend His Kingdom & bring glory to His Name!

S$100.00

Fiona

21 Aug 2018, 15:08

thank you elders. forever and always supporting all of you ??

S$50.00

Joey Ng

21 Aug 2018, 14:40

Continue to inspire people, elders :)

S$10.00

Anonymous

21 Aug 2018, 14:18

It's not much but still thanks for doing this!

S$100.00

Tay Ying

21 Aug 2018, 13:38

S$30.00

Christina Yeo

21 Aug 2018, 12:34

S$50.00

Anonymous

21 Aug 2018, 12:22

S$80.00

Hong Jowell

21 Aug 2018, 11:40

S$100.00

Cherie Leow

21 Aug 2018, 11:17

S$50.00

Denise Tan

21 Aug 2018, 08:45

S$30.00

Annabelle

21 Aug 2018, 00:44

S$100.00

Ho Li Xuan

20 Aug 2018, 16:35

S$10.00

Anonymous

20 Aug 2018, 12:53

S$100.00

Kelvin Tay

20 Aug 2018, 08:05

S$30.00

Anonymous

20 Aug 2018, 04:25

S$50.00

Toh Hui Lin

20 Aug 2018, 01:15

S$200.00

Anonymous

19 Aug 2018, 23:16

Kudos to your kind efforts

S$50.00

Tanita

19 Aug 2018, 23:10

God bless you guys, keep shining and growing to be a light not just for ourselves, but for everyone else too!!

S$10.00

Joaquin Mandia

19 Aug 2018, 22:15

It's not much, but I hope it'll go a long way for the children :)

S$100.00

Anonymous

19 Aug 2018, 22:06

S$50.00

Badruddin Ramle

19 Aug 2018, 21:49

Thank you for leading this, fellow Elders. Really hope for this to reach its goal. *clap clap Elders!

S$10.00

Anonymous

19 Aug 2018, 21:21

S$100.00

Anonymous

19 Aug 2018, 20:07

S$10.00

Andrea

19 Aug 2018, 16:54

S$10.00

Anonymous

19 Aug 2018, 15:18

For the kids!

S$100.00

Oon Jasmine

19 Aug 2018, 13:49

Thank you Elders ??

S$10.00

fikri ahmad fahmi

19 Aug 2018, 13:23

I'd like to give a big thanks to everyone from TPDE and WorldVision Singapore for helping such a wonderful cause

S$500.00

Terence Then

19 Aug 2018, 13:15

May this small blessing help the kids the Syria in any way possible.

S$10.00

Juliet Lim

19 Aug 2018, 13:04

Keep this good work going! JIA YOU elders :)

S$50.00

Anonymous

19 Aug 2018, 12:13

S$50.00

Neo Renyi

19 Aug 2018, 12:12

GO TPDE!!!

S$10.00

Anonymous

19 Aug 2018, 11:11

S$10.00

Low Ling Ling

19 Aug 2018, 09:16

Great and inspring dance! keep the spirit up!

S$100.00

Alvin Tan

19 Aug 2018, 08:40

Thanks for the passionate works

S$20.00

Anonymous

19 Aug 2018, 07:26

Thanks for doing this :)

S$10.00

K-Tyn Tang

19 Aug 2018, 03:01

This is beautiful

S$20.00

Stephanie sheriff

19 Aug 2018, 02:27

Thank you for choosing to use dance to ss and to connect people and causes. I don't have much but this much I can do ?? Thank you elders.

S$50.00

Kennedy Wong

19 Aug 2018, 00:47

S$50.00

Kennedy Wong

19 Aug 2018, 00:44

S$50.00

Kennedy Wong

19 Aug 2018, 00:42

S$100.00

Roxanne

19 Aug 2018, 00:36

My heart's there with you, fellow Elders. The little ones out there are going to grow up to become great advocates for unfair occurences; they're going to be amazing talented humans!

S$50.00

Eunice wee

19 Aug 2018, 00:32

S$100.00

Timothy ethan Chan

19 Aug 2018, 00:28

S$30.00

Mui Wei Qi

19 Aug 2018, 00:21

S$10.00

Tan Jia Hui

19 Aug 2018, 00:06

S$10.00

Kah Kah

19 Aug 2018, 00:01

Thank you for doing this! ??

S$100.00

Cindy Tay

18 Aug 2018, 23:55

For a better future, a kinder world. Thank you my fellow elders for doing this.

S$50.00

Yong Qing

18 Aug 2018, 23:44

You all made me believe in humanity again :')

S$50.00

Anonymous

18 Aug 2018, 23:35

S$50.00

Valerie

18 Aug 2018, 23:33

S$30.00

Lee Ding Hui Dylan

18 Aug 2018, 23:30

S$1,000.00

Soh Jun wei

18 Aug 2018, 23:22

Thank you for this!

S$100.00

Anonymous

18 Aug 2018, 23:14

S$500.00

Anonymous

18 Aug 2018, 23:13

S$100.00

Anonymous

18 Aug 2018, 23:08

S$100.00

Zachary Tan

18 Aug 2018, 23:04

The Lord is with you in your endeavours, Elders!!!!

S$400.00

Hillary Teo

18 Aug 2018, 23:01

S$20.00

Mavis Lee

18 Aug 2018, 23:00

Might not be a huge amount but hope it helps. Will also be keeping Syria in prayers. Thank you Elders for having so much heart.

S$10.00

Francis Wong

18 Aug 2018, 23:00

I hope that the refugees sufferings will come to an end soon and thank you the passionate dancing elders for raising this awareness through their wonderful masterpiece

S$100.00

Yoshi's Boyfriend

18 Aug 2018, 22:59

S$20.00

Zoey Ching

18 Aug 2018, 22:59

Thank you ? May not be much that i can give, but i will keep the syrian kids in my heart!!

S$10.00

Joshua Dato-on

18 Aug 2018, 22:55

Thank you elders for being such loving, caring and inspiring people :')

S$10.00

Teo Zheng Yi

18 Aug 2018, 21:32

S$50.00

Timothy Foong

18 Aug 2018, 21:25