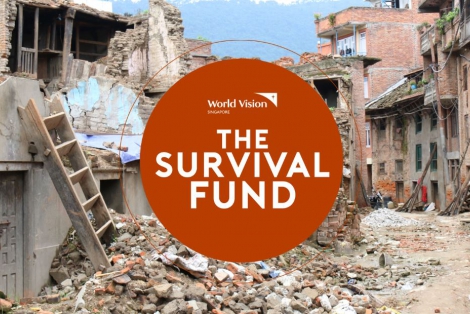 Disaster Response
TOGETHER, WE REBUILD

Disasters occur in many forms: famines, floods, earthquakes, and even refugee crises. World Vision focuses on helping those who are left most vulnerable and helpless by the aftermath.

The Survival Fund enables us to pre-empt increasingly predictable extreme weather, respond quickly to unforeseen catastrophes and journey with children and communities to recovery.
World Vision's SURVIVAL FUND currently supports:
- Health and Nutrition for refugees in Cox's Bazar
- Relief for Cyclone Idai victims in Mozambique
- Venezuela Migrant Crisis
To start your own campaign for any of the above projects,
please contact Arielle at 69220124 or arielle.teo@worldvision.org.sg

For more information on disaster needs and challenges, click here
Campaigns in THIS PROJECT