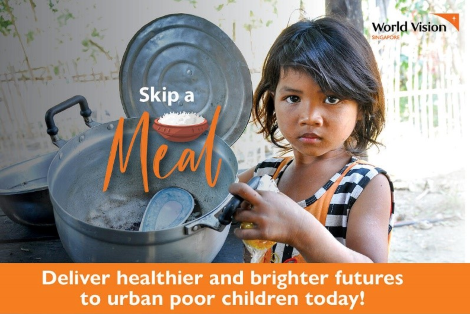 Skip-A-Meal 2022
Food prices are reaching the highest levels in a decade as the pandemic has caused a collapse in incomes and disrupted food-supply chains. With healthy and sufficient food now out-of-reach for billions worldwide, hunger is killing more people per day than COVID-19.
Children are bearing the brunt – pandemic-related malnutrition could kill 250 children daily by the end of 2022.
BUT IT'S NOT TOO LATE TO PREVENT THE WORST OF THIS CRISIS.
We can provide more than a meal for a child.
Beyond just filling their stomachs, it is ensuring they –
do not struggle in school hungry;
are not pushed into exploitation/labour to put food on the table;
will live to celebrate more birthdays in good health.
Skip a meal and donate your savings to provide a healthier and brighter future for poor children in the cities!
Campaigns in THIS PROJECT