Promising Futures for Burmese Children through Integrated Microfinance Programmes
from Economic Development
by Christine Goh & Joachim Quah

Transforming a community through Sustainable Giving
World Vision through Visionfund (Taikkyi Branch) targets underserved client segments, specifically women in rural areas who have much greater difficulty accessing financial services. The branch is over 70% rural and nearly 90% of clients are women.
Taikkyi is a largely rural area located 68 km from Yangon. The people mainly live off the land, eking out a meagre living through farming, fishing and other subsistence activities. There are few job opportunities in this township of 277,268 people, so the unemployment rate is high. Also, since most of the schools are situated in the urban areas, children have limited access to education.
Myanmar is the poorest country in Southeast Asia and the bottom 40% of the population is poor or vulnerable to falling into poverty. Eighty-seven percent of the poor live in rural areas, in farms and villages. Access to basic services such as electricity, healthcare, water and sanitation facilities is limited.
Also limited is access to financial services.
Myanmar's financial sector is underdeveloped. Around 95% of private sector lending is to big business. A man who needs to buy seed for his farm or a woman who wants to set up a cottage industry in her home to earn some money to feed her family is unlikely to be able to get a regular loan. In desperation, many turn to moneylenders and loan sharks who charge exorbitant interest rates, which many borrowers cannot repay and some end up losing their land. The borrowers end up falling deeper and deeper into debt, mired in poverty.
"The poor stay poor not because they are lazy, but because they have no access to capital."
Milton Friedman, on receiving the Nobel Prize for Economics in 1976
The VisionFund Myanmar ("VFM") microfinance programme seeks to help them improve their economic situation. Simply, instead of giving them a fish (i.e. a handout), WV and VF have committed to teaching the community how to fish, and to enabling them to do so. By funding their fledging businesses through small loans, the microfinance programme enables the largely female borrowers to better feed, clothe and educate their children, and gives them hope of breaking the poverty cycle.
In January 2017, VFM began working with WV Myanmar to enable vulnerable families in Taikkyi to improve their economic situation. Initially, financial services were offered through the nearby VFM Hmawbi branch. In February 2018, VFM set up a branch in Taikkyi to make the financial services more accessible to families in the township.
Since the Taikkyi branch opened, VFM has given out more than 6,000 loans to support income generating activities. This has stimulated job creation and enabled parents to provide for their families better. To date, the branch has served 2,545 clients, 89% of whom are women. This has in turn benefitted more than 3,600 children.
VFM does more than give poor families loans; it also encourages them to save and enables them to grow their savings. The response has been encouraging. Families in Taikkyi have opened more than 5,300 interest bearing deposit accounts.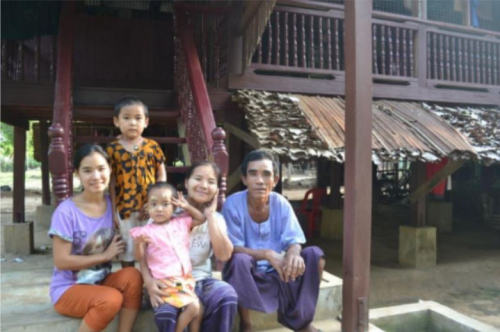 With your support, we can give hope to the people of Myanmar.
Your donation to VisionFund's microfinance programme can enable thousands of families to live lives of dignity and break the cycle of poverty. Here's how the microloans are multiplying impact:
| | |
| --- | --- |
| Average loan size (USD) for clients with children | $320 |
| Donation (USD) | $45,875 |
| Loan portfolio | $117,440 |
| # of active clients | 512 |
| # of jobs created | 665 |
| # of children | 932 |
| Total # of beneficiaries | 2,263 |

Click the button DONATE NOW to donate online through MyVision or if you would like to contribute to this campaign with a cheque:

Kindly ensure that the cheque is crossed and made out to World Vision International. On the back of your cheque, please state:
VFM-Taikkyi
Full name
Mobile number
E-mail address
Postal address (if you would like to receive a hard-copy receipt via mail)
An indication of whether you would like your donation to be kept anonymous when the progress bar on this campaign page is updated with the value of your donation
Your cheque should be posted to:
World Vision Singapore (Attn: Promising Futures for Burmese Children through Integrated Microfinance Programmes (MyVision)
World Vision Singapore
10 Tannery Lane
#06-01
Singapore 347773
Whoever is kind to the poor lends to the Lord, and he will reward them for what they have done.
Proverbs 19:17 (NIV)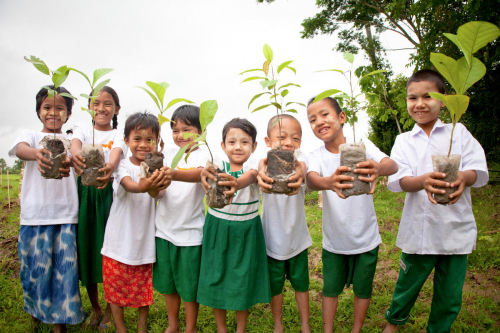 THANK YOU!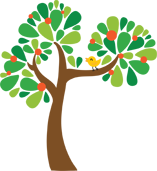 109%
S$68,300
raised out of
S$62,528
Campaign contributors
S$3,800.00

Anonymous

30 May 2020, 09:19

S$10,000.00

Anonymous

30 May 2020, 09:18

S$2,000.00

Anonymous

18 Dec 2019, 09:24

S$2,000.00

Anonymous

16 Dec 2019, 15:06

In memory of my strong and courageous niece

S$13,800.00

Anonymous

19 Nov 2019, 08:58

S$10,000.00

Anonymous

22 Oct 2019, 06:00

S$3,000.00

Mr & Ms Woon Tai Keat & Chew Kim Ling

14 Oct 2019, 02:39

S$200.00

Wong Yong Phio

8 Oct 2019, 18:33

Kudos to you for this initiative!

S$5,000.00

Albert Goh

8 Oct 2019, 10:20

S$200.00

Anonymous

17 Sep 2019, 19:40

S$200.00

Anonymous

12 Sep 2019, 06:07

S$500.00

Anonymous

3 Sep 2019, 13:07

Keep up with the good work

S$1,000.00

Anonymous

30 Aug 2019, 07:29

S$500.00

Estate of Lim Lee Ann

29 Aug 2019, 19:01

S$1,000.00

Anonymous

28 Aug 2019, 03:55

S$150.00

Anonymous

28 Aug 2019, 03:54

S$500.00

Kevin Quah

27 Aug 2019, 12:25

S$500.00

Abhijat

21 Aug 2019, 11:09

Very good initiative. Thankyou for reaching out.

S$1,050.00

Alicia and Robyn

21 Aug 2019, 10:05

Great initiative!

S$500.00

Anonymous

2 Aug 2019, 14:47

S$700.00

Kenneth Goh

31 Jul 2019, 01:51

S$1,300.00

Ng Wei Tze

30 Jul 2019, 03:20

S$500.00

Ho Wai Hoe

30 Jul 2019, 03:19

S$1,000.00

Anonymous

25 Jul 2019, 07:14

S$500.00

Steven Looy

25 Jul 2019, 06:33

S$1,000.00

Tye Wai Mun

25 Jul 2019, 06:31

S$300.00

Ho M N

16 Jul 2019, 11:27

S$1,000.00

Lim Swee Foong Melissa

16 Jul 2019, 10:38

S$500.00

Sim Pei Pei

5 Jul 2019, 22:31

S$100.00

Tien Le

4 Jul 2019, 03:07

Thanks for sharing this wonderful cause with me! Keep up the good work, Christine! Tien

S$500.00

Jessie Tan

2 Jul 2019, 22:26

You have started a very good cause , Chris ! Well done!

S$5,000.00

In Memory of Mdm Wee Kim Fong

2 Jul 2019, 08:23