Maternal and Child Health, Nutrition & Development Project in Nepal
from Healthcare
by Singapore Facilitists Pte Ltd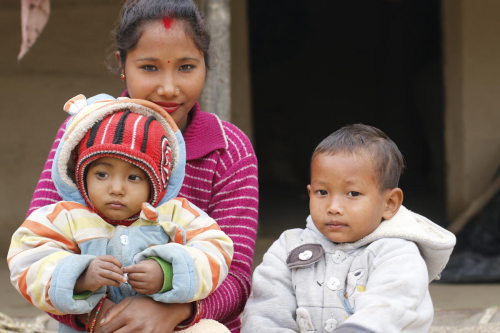 Andrea calls for your supports:
In Nepal, malnutrition is most prevalent in children under 5 as well as pregnant and lactating women. A recent demographic health survey conducted in Nepal shows that 36% of children under 5 are stunted, 10% are wasted and 27% are underweight.
Malnutrition is a cycle that is passed down from generation to generation. Pregnant women who are malnourished tend to give birth to infants with low birth weight, which give rise to other health complications. The lack of proper nutrition for both a mother and her baby leads to stunting and wasting. As the child continues to grow, if proper care and nutrition is not practiced, delays in development occur.
World Vision aims to:
Build new Primary Healthcare Outreach Clinics equipped with medical equipment.
Enhance the capacity of health workers and volunteers
Establish Health Mother Groups for pregnant or lacating women and mothers with children under 5
Educate women on maternal and child nutrition
Provide growth monitoring for children
Rehabilitate malnourished children
Establish washing facilities in vulnerable households
The founder of Singapore Faciltists Pte Ltd has a young daughter "Andrea". He is supporting this initiative together with Andrea to help raise funds for this Campaign.
By doing so, hope that this initiative will help her to grow up to be socially aware and a responsible individual in the future.
Thank you.