ieatishootipost Taikkyi School Building Project
from Education
by ieatishootipost .
Since 2017, World Vision has been implementing an Area Development Programme (ADP) in the Burmese township of Taikkyi, located in the northernmost part of Yangon Region. For the majority of the families living in the villages supported by the ADP, agriculture is the main source of livelihood. They are vulnerable to annual flash floods and landslides, which destroy padi fields and livestock and deepen their economic insecurity. Children bear the brunt of the low levels of development in these villages, as their caregivers struggle to provide for their nutrition, healthcare, and education.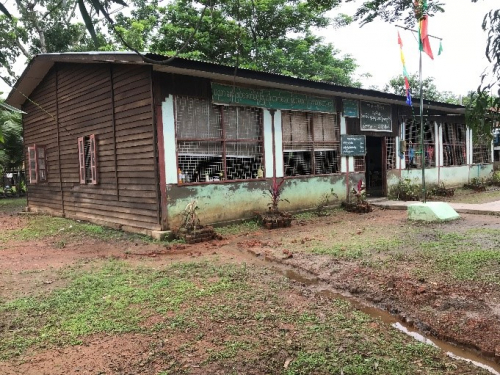 The primary school in the village is flooded during the rainy season. Its largely wooden structure has been degrading as a result.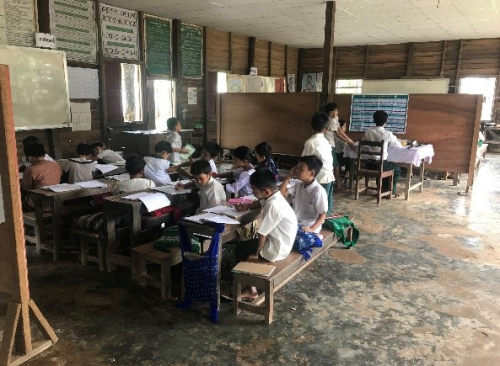 Learning spaces for different grades are only divided by wooden partitions.
One of these villages is situated in a village tract in Taikkyi township. There is only one primary school in this village. Due to the lack of space to accommodate the growing number of children studying there, students from different grades have had no choice but to learn in common teaching spaces divided by wooden partitions, instead of individual classrooms. The sanitation amenities within the school compound are also unhygienic and poorly maintained. The lone water pump in the school building supplies unfiltered groundwater that is contaminated with traces of iron and poses health risks to the children. A limited government budget for education has prevented the expansion and redevelopment of old and inadequate school facilities.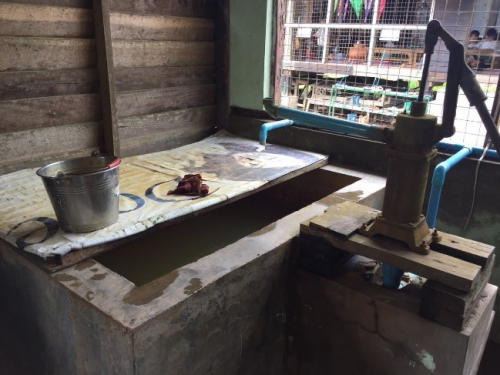 A water pump in the school that supplies unfiltered water for drinking.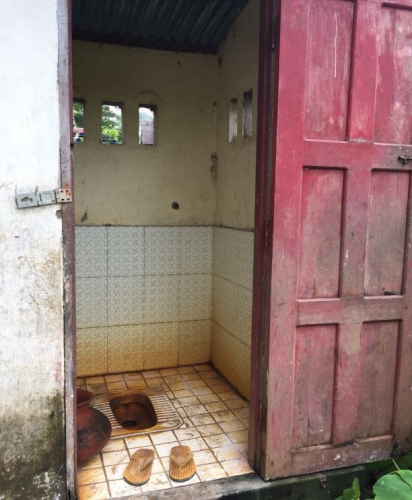 An old and poorly maintained latrine.
There is an urgent need to provide the children of this village with a child-friendly school environment, where sanitation is sound, the water is safe to drink, and teaching can take place in conducive learning spaces. Not only will this have a positive bearing on the children's motivation to attend school, it will also strengthen educational outcomes and mitigate the risk of them subsequently dropping out at middle and high school to take on low-paying, labour-intensive work in garment factories, brick making factories, and rice mills.


With your support, World Vision aims to expand and refurbish the school compound so that it may accommodate over 90 students from Kindergarten to Grade 4 (aged 6-10). This project will include:
The construction of a new school building, with three classrooms furnished with desks and chairs for teachers and students
Two new latrines
One water tank (with a capacity of 1000 litres) with a water purification system
In keeping with World Vision's approach to sustainable community development, World Vision's field workers in Taikkyi ADP will mobilise people in the village and facilitate the formation of a school construction committee which will oversee the building work. A World Vision representative will supervise day-to-day activities on the project site, work with the committee to monitor the construction process, and ensure that education quality standards are met once the construction is completed and teachers are trained and appointed. This approach will encourage local ownership of the project, and empower the community with skills that will help with their own independent development initiatives in the long run.
Please join ieatishootipost to enable children in Taikkyi to reap the benefits of an education in a safe and conducive school of their own.
If you would like to contribute to this campaign with a cheque (instead of donating online through MyVision):
Kindly ensure that the cheque is crossed and made out to World Vision International. On the back of your cheque, please state:
Taikkyi ADP Primary School Building Project (MyVision)
- Full name
- Mobile number
- E-mail address
- Postal address (if you would like to receive a hard-copy receipt in the post)
- An indication of whether you would like your donation to be kept anonymous when the progress bar on this campaign page is updated with the value of your donation
Your cheque should be posted to:
Attn: Taikkyi ADP Primary School Building Project (MyVision)
World Vision Singapore
10 Tannery Lane
#06-01
Singapore 347773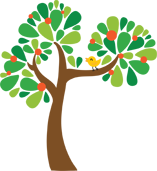 122%
S$75,785
raised out of
S$62,000
Campaign contributors
S$8,000.00

Aston Food & Beverage Specialities Pte Ltd

19 Nov 2019, 06:46

S$2,000.00

Ang Weishan

1 Aug 2019, 02:15

S$1,000.00

Anonymous

10 Jul 2019, 03:15

S$2,780.00

Zazz Pizza Pte Ltd

9 Jul 2019, 05:24

S$1,050.00

Anonymous

26 Jun 2019, 21:03

S$2,100.00

Yun Nans

26 Jun 2019, 20:32

S$150.00

Koh

24 Jun 2019, 17:17

S$250.00

Anonymous

20 Jun 2019, 17:21

S$750.00

CMC

18 Jun 2019, 19:19

S$5,000.00

Anonymous

17 Jun 2019, 22:39

This donation is to help the village build a proper school and to aid in the development of the community.

S$780.00

Anonymous

16 Jun 2019, 02:45

S$10,000.00

Tiong Bahru Yong Tau Fu Ptd Ltd

11 Jun 2019, 09:19

S$500.00

Carissa Lim

29 May 2019, 16:14

S$400.00

WMCCM

29 May 2019, 09:04

S$3,000.00

Anonymous

21 May 2019, 12:32

1

S$500.00

Roast paradise

21 May 2019, 00:01

S$200.00

KLCC

13 May 2019, 12:44

S$5,000.00

Anonymous

5 May 2019, 16:02

S$150.00

Anonymous

30 Apr 2019, 16:23

S$6,000.00

Cecilia Lee

30 Apr 2019, 03:29

S$3,000.00

JWKMD Pte Ltd

29 Apr 2019, 11:32

Donation by JWKMD

S$850.00

Anonymous

25 Apr 2019, 22:14

S$500.00

George Mah

25 Apr 2019, 09:05

S$300.00

Anonymous

19 Apr 2019, 18:01

S$200.00

Anonymous

19 Apr 2019, 09:06

S$300.00

Keng Eng Kee Seafood

17 Apr 2019, 21:20

S$400.00

Thailand Street Food Restaurant

17 Apr 2019, 21:04

S$250.00

Xing Hua Delights

17 Apr 2019, 18:13

S$1,000.00

FFL

8 Apr 2019, 23:40

S$500.00

Anonymous

8 Apr 2019, 20:51

God bless.

S$300.00

TER moon ser

8 Apr 2019, 18:55

S$200.00

Anonymous

8 Apr 2019, 17:37

S$100.00

Marc chan

7 Apr 2019, 11:47

Great cause to support

S$500.00

Angeline Tan

6 Apr 2019, 10:14

S$1,000.00

Anonymous

5 Apr 2019, 21:31

S$900.00

Ieat MWM kakis

3 Apr 2019, 15:51

S$780.00

Cheng Hoo Thian

3 Apr 2019, 15:46

S$500.00

Anonymous

2 Apr 2019, 22:21

Wobin & Julian, Kudos 👍 for taking the lead and doing ! Yann Ching & Eng Kiat

S$2,535.00

Anonymous

1 Apr 2019, 11:56

S$4,000.00

Anonymous

31 Mar 2019, 23:42

God bless!

S$500.00

Anonymous

31 Mar 2019, 11:10

May God bless the project and enable many kids to have a transformed future

S$50.00

Chiu Yan

26 Mar 2019, 05:58

S$100.00

Jerry and Amy

24 Mar 2019, 16:27

Keep up the good work Dr Leslie. God blessed

S$80.00

Ashley Chin

24 Mar 2019, 13:08

S$80.00

Lauren Chin

24 Mar 2019, 13:04

S$100.00

Erin Wong

23 Mar 2019, 16:55

S$100.00

Amy Zhan

23 Mar 2019, 16:52

S$100.00

Anonymous

21 Mar 2019, 13:50

S$200.00

Anonymous

21 Mar 2019, 12:35

S$1,000.00

Ivy Tan

21 Mar 2019, 11:27

S$500.00

Chua Wee Kiat

20 Mar 2019, 15:46

Keep up the good work Leslie! : )

S$100.00

Anonymous

20 Mar 2019, 15:37

S$50.00

Anonymous

20 Mar 2019, 15:31

S$100.00

Joshua Sng

20 Mar 2019, 15:00

"Do not fear, only believe." Mark 5:36

S$5,000.00

Martin Ong Kong Hee

18 Mar 2019, 09:22