EMPOWERING ADOLESCENT GIRLS IN NEPAL
from Clean Water and Sanitation
by World Vision Singapore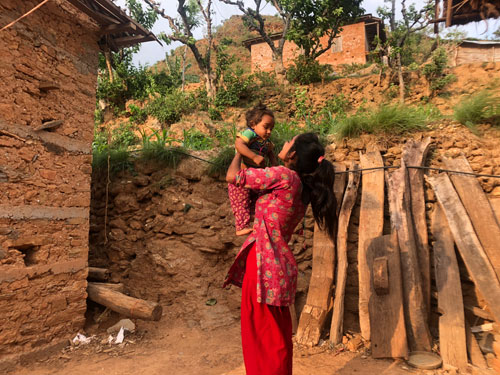 "My parents kept me in a room for seven days when I got my first period. I was not allowed to step out of the room nor prepare my own food. Because of that, I missed all my classes. Now, I sleep in the cowshed during my menstruating days," - Kamana*, 16 years old
In Nepal, it is traditionally believed that women and adolescent girls are temporarily impure and unclean during their time of month. During this time, they are bound by silence as well as shame and face multiple restrictions on who they can meet, where they can go and what they can do. While the practice has been legally banned since 2005, the practice of Chaupadi in Western Nepal still persists and is currently being addressed country wide by World Vision through the building of female toilets, provision of sanitary napkins and holistic menstrual hygiene education.
Most girls and women cannot afford, neither do they have access to sanitary pads, which means that when they get their period, they have to turn to unhygienic alternatives like dirty rags, dry leaves and sometimes even ashes. Each time their period comes, not only do the girls have to miss school but they also face the risk of infection. As more classes are missed, they fall behind in their studies and many often end up dropping out of school completely.
To help keep adolescent girls in schools so they have a chance to complete their education, you can help:
Provide menstrual health starter kits for girls
Provide female friendly rest areas in schools
Provide improved Water, Sanitation and Hygiene (WASH) facilities in schools
Provide sanitary pad vending machines in selected schools
Establish local funding mechanism to help pay for the replenishment of sanitary pads in the pending machine
Engaging relevant authorities to help debunk menstrual myths and the taboos in the community
Your generous donation creates a kind act with a big impact, sending tangible support to the most vulnerable adolescent girls in Nepal to help keep them in school.
$60 to help 1 adolescent girl with a menstrual health kit

Underwear

Soap

Sanitary Pads

Educational material on menstruation

Torch light

Towel
$250 to provide 4 girls with menstrual health kits and to educate her community on taboos and menstrual myths
$1200

A share of constructing female toilets to enable 1350 girls to attend schools while menstruating

Menstrual Health kits

Holistic education for the community
*name changed to protect her identity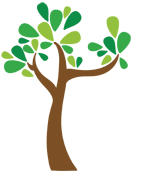 15%
S$15,008
raised out of
S$102,000
Campaign contributors
S$60.00

Anonymous

17 Oct 2021, 19:59

S$60.00

Anonymous

8 Mar 2021, 20:10

S$487.00

Cloop.sg

19 Nov 2020, 20:40

Happy to support the cause for WASH effort. Great job, it takes the world to make good cause. One day and one dollar at a time. Each effort counts!! Press on!

S$1,200.00

Karmen Tan

14 May 2020, 20:06

S$60.00

Sarah Quek

11 May 2020, 20:15

S$250.00

Anonymous

26 Dec 2019, 05:59

S$1,200.00

Anonymous

22 Dec 2019, 23:23

Pls help the girls to continue to go schools during their menstruation period. Pls help them from dropping out of school because of that.

S$300.00

Isabella Lien Pei Ling

21 Oct 2019, 22:40

S$20.00

Chu

12 Oct 2019, 23:46

S$60.00

Lim Kwee Kee

5 Oct 2019, 15:20

S$60.00

Anonymous

18 Sep 2019, 09:19

S$60.00

Jen Chua

10 Sep 2019, 20:56

S$60.00

Anonymous

5 Sep 2019, 20:13

S$120.00

Anonymous

4 Sep 2019, 17:12

S$500.00

GOH PEI SHYAN

3 Sep 2019, 17:52

S$1,200.00

Liew Mei Leng

3 Sep 2019, 10:56

S$1,200.00

Anonymous

2 Sep 2019, 13:23

S$1,200.00

Anonymous

2 Sep 2019, 13:17

S$1,200.00

Yeo Hwee Soon

1 Sep 2019, 21:15

S$60.00

Anonymous

31 Aug 2019, 15:05

S$60.00

Anonymous

31 Aug 2019, 14:37

S$500.00

Anonymous

31 Aug 2019, 13:39

S$60.00

Anonymous

31 Aug 2019, 13:16

S$250.00

Anonymous

31 Aug 2019, 12:47

S$20.00

jon

31 Aug 2019, 10:46

S$250.00

Karen Soh

29 Aug 2019, 19:52

S$60.00

Anonymous

25 Aug 2019, 23:16

S$250.00

Anonymous

25 Aug 2019, 16:06

S$60.00

rabbit low

23 Aug 2019, 22:34

S$60.00

Anonymous

22 Aug 2019, 21:08

S$60.00

Anonymous

21 Aug 2019, 12:20

S$60.00

Anonymous

20 Aug 2019, 15:43

S$60.00

Anonymous

20 Aug 2019, 10:18

S$100.00

Anne Chua

20 Aug 2019, 01:08

S$60.00

Anonymous

19 Aug 2019, 13:39

S$500.00

Andrea Hailey Tan Yuan Ying

19 Aug 2019, 12:24

S$1,510.00

Anonymous

18 Aug 2019, 21:07

S$60.00

Anonymous

18 Aug 2019, 19:57

S$250.00

Anonymous

18 Aug 2019, 16:41

S$111.11

Anonymous

17 Aug 2019, 14:57

S$200.00

Anonymous

17 Aug 2019, 10:47

Neither a family nor friend. Just someone who wants to contribute.

S$250.00

Seow Mui Leng

17 Aug 2019, 10:34

S$60.00

Janice Chin

17 Aug 2019, 09:44

S$500.00

Sebastian Ho Kah Wai

10 Aug 2019, 15:03

Let's do something within our comfort zone to help those really in needs far away. Most singaporean(Like Me) are too comfortable growing up here with only little obstacles with our lives and going to school daily. I really hope this little help will give someone a little bit more 童年 and also help to them build a better life.

S$300.00

Low Shao Suan

6 Aug 2019, 11:56