A Better Day
from Disaster Response
by Floral Garage Singapore
"I saw bombs, I saw buildings falling down, houses on fire, people slaughtered, I even saw a man with a bullet in his head and blood on the streets. It is hard, I can't forget because I saw it with my own eyes. I did not know what was going on. My mother took us, and we fled." – Ali, oldest of 5 brothers and the breadwinner of the family
As I look at pictures of Syrians in their current war conditions, I was in a daze. At one glance, you'd know they went through a lot before taking their last breath but if it was not for the blood and debris they were covered in, I could've sworn they were sleeping peacefully with the expression they have on their faces.
Due to the large number of casualties during the Civil War, there are no precise figures of how badly Syrians have been suffering but approximately 500,000 have died and that's not taking into account of those who are physically disabled. Those who weren't injured in the war would've suffered a loss be it a job, a home or a loved one.
The war has caused many destructions and sufferings. 82.5% of the population already lived below the poverty line as of early 2014. 6 million internally displaced people are trapped in Syria – many without jobs, homes and even lack access to basic survival need such as water, food and medical services. The latter has caused many worries as based on an estimation, most Syrians are dying due to diseases rather than the fighting.
In response, World Vision set a mission to ensure that the people in Syria would be given the chance to see a better tomorrow by hoping to provide them with food, shelter and comfort. However, they would need your help to make a change.
How Can Your Donation Help Syrians?
Support feeding programs for undernourished refugee children
A share of feeding young refugee children with nutritious food in Azraq camp, Jordan
Set up Child-Friendly Spaces that provide psychosocial support and care to help children of war heal from trauma and pain
A share of psychosocial and trauma support for child victims of violence and labour in 3 schools

A share of supporting young refugee children with early childhood care and development sessions Bekaa, Lebanon
Provide emergency healthcare for trapped families in Syria and in tented settlements
A share of supporting medicines and consultations for trapped families and children in South Syria

A shore of supporting essential healthcare equipment for a mobile health clinic to serve trapped families in danger zones

Provision of 50 consultations per doctor per day to about 6 villages

Medication dispensation to provide immediate treatment of diagnosed cases

A share of staffing a mobile health clinic with essential manpower to carry out its medical services
For every $10 donated, Floral Garage Singapore would be personally donating $1 to the cause.
Also, for every donation you make, we would be giving you a discount code to thank you for your sincere donation. The discount code would be 10% of the amount you have donated.
For example, if you were to donate $50, you would receive $5 off our products on our website: https://floralgaragesg.com/
Do screenshot the email sent by World Vision pertaining your donation and send us via WhatsApp to receive your personalised discount code!
Your sincere donation could help a child live to see another day be it assisting them in granting access to medical healthcare or giving them the emotional strength to fight another day. As an individual, we might not be able to change the world but we would change someone's world so, let us give them a helping hand.
Click here to learn more about how World Vision hopes to help those in need: http://www.disaster.worldvision.org.sg/
Get in touch with Floral Garage Singapore:
WhatsApp: 9387 8871
Call: 6282 2813
Email: floralgaragesg@gmail.com
Website: https://floralgaragesg.com/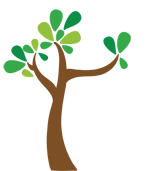 0%
S$10
raised out of
S$5,000
Campaign contributors
S$10.00

Anonymous

3 Aug 2018, 13:00