BRING HEALTHCARE TO CHILD REFUGEES IN COX'S BAZAR
from Children in Crisis
by World Vision Singapore
HELP REFUGEE CHILDREN, AND PREGNANT AND LACTATING MOTHERS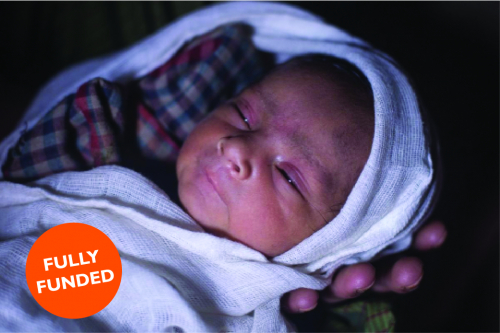 Thank you for contributing towards our crowdfunding campaign 'Bring Healthcare to Child Refugees in Cox's Bazaar'. With your generous gift, we are able to meet our funding goal of $100,000, and have now successfully closed this campaign. You have given us a greater courage to save more lives, build stronger communities, and provide more hope to refugees around the world. If you wish to help more refugees, click here.
________________________________________________________________
"We roamed the forest for three days and three nights. The baby cried a lot. He was hungry but I couldn't provide breastmilk. His crying and my inability to comfort him - that was the most unsettling feeling for me." ~ Saira, 15
When violence broke out in Rakhine State, Myanmar, in August 2017, hundreds of thousands fled their burning houses and the strife which arose, in desperate search of safety. Close to 80% were women and children. At present, there are close to a million refugees from Myanmar in Cox's Bazar, Bangladesh. Many lack access to nutritious food and lack healthcare support for newborn babies.
To enable Rohingya refugee children to survive in these conditions:
$60 provides a post-natal baby kit to 2 families with newborns (mosquito nets, baby mattresses, blanket, pillow, soap)
$390 provides 10 pregnant/lactating mother and their families with fresh food vouchers for a month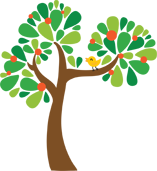 100%
S$100,000
raised out of
S$100,000
Campaign contributors
S$21,311.00

World Vision Singapore

8 Nov 2019, 08:11

Donations contributed from other sources

S$100.00

Anonymous

17 Sep 2019, 21:23

S$60.00

Kum Yeng How

16 Sep 2019, 18:36

S$30.00

P.GOPAL

9 Aug 2019, 20:20

S$2,000.00

Anonymous

1 Aug 2019, 23:06

S$100.00

Anonymous

23 Jul 2019, 12:28

S$200.00

Anonymous

12 Jul 2019, 22:28

S$1,000.00

Andrea Hailey Tan Yuan Ying

11 Jul 2019, 12:38

S$60.00

Anonymous

2 Jul 2019, 18:02

S$60.00

Nicky Ng Kok Yong

2 Jul 2019, 15:59

I have sponsor two childrens, who are from Myanmar and Philippines

S$60.00

Grace Tan

27 Jun 2019, 09:51

S$390.00

Anonymous

24 Jun 2019, 10:53

S$60.00

Anonymous

24 Jun 2019, 10:49

S$390.00

Gim Tan

24 Jun 2019, 09:46

please do not list my donation thanks

S$390.00

Anonymous

23 Jun 2019, 18:10

S$60.00

Ong Pang Tian

23 Jun 2019, 14:12

S$60.00

Anonymous

23 Jun 2019, 09:03

S$120.00

Anonymous

22 Jun 2019, 12:45

S$200.00

Catherine

22 Jun 2019, 07:55

S$60.00

choy wai han

21 Jun 2019, 17:51

S$100.00

Toh Ji Rong

21 Jun 2019, 13:40

S$100.00

Christine Tan

21 Jun 2019, 12:15

S$120.00

KaviRaj

21 Jun 2019, 11:42

S$60.00

Anonymous

21 Jun 2019, 10:43

S$60.00

Anonymous

21 Jun 2019, 09:53

S$100.00

Siau Kim Boon

21 Jun 2019, 08:04

S$80.00

ANG HWA KHONG DANIEL

20 Jun 2019, 19:53

S$60.00

Anonymous

20 Jun 2019, 19:17

S$180.00

Anonymous

20 Jun 2019, 16:15

S$60.00

M

20 Jun 2019, 15:26

S$60.00

Ashley

20 Jun 2019, 14:44

S$1,000.00

Anonymous

20 Jun 2019, 14:43

S$1,000.00

Anonymous

20 Jun 2019, 14:24

I am making this donation on behalf of Jesus.

S$510.00

Pon Sook Kuan

20 Jun 2019, 13:33

S$100.00

Anonymous

20 Jun 2019, 12:46

S$60.00

Anonymous

20 Jun 2019, 11:55

S$60.00

siew lian

20 Jun 2019, 11:54

S$60.00

Anonymous

20 Jun 2019, 11:51

S$60.00

Anonymous

20 Jun 2019, 11:38

S$50.00

Lynn Wong

20 Jun 2019, 11:34

S$120.00

Melissa

20 Jun 2019, 11:30

S$120.00

Anonymous

20 Jun 2019, 11:27

S$60.00

Anonymous

20 Jun 2019, 11:18

S$300.00

Gerald Tay

20 Jun 2019, 11:17

S$60.00

Anonymous

20 Jun 2019, 11:12

S$60.00

Kitty Lee

19 Jun 2019, 16:46

I would like to donate in the name of my late unborn twins. May there be better healthcare and nutrition for the vulnerable children and mothers.

S$58,659.00

Anonymous

19 Jun 2019, 08:16

S$100.00

Anonymous

12 Jun 2019, 09:34

S$20.00

Anonymous

11 Jun 2019, 05:36

S$50.00

Anonymous

10 Jun 2019, 20:58

S$20.00

Anonymous

7 Jun 2019, 22:48

S$20.00

Anonymous

2 Jun 2019, 08:46

S$20.00

Anonymous

31 May 2019, 23:41

S$52.00

David Ong

28 May 2019, 19:25

S$100.00

Magdalene Low

27 May 2019, 21:22

S$10.00

Berlyn Goh

26 May 2019, 14:14

S$200.00

Ee sze

22 May 2019, 15:38

S$50.00

Anonymous

21 May 2019, 23:37

S$50.00

Anonymous

21 May 2019, 22:10

S$10.00

Cassidy Gan

20 May 2019, 21:56

S$1,000.00

Jocelyn Chieng Xin Yu

20 May 2019, 00:07

S$20.00

Anonymous

19 May 2019, 12:12

S$350.00

Anonymous

19 May 2019, 09:36

S$100.00

Anonymous

13 May 2019, 21:37

S$50.00

Anonymous

12 May 2019, 19:35

S$1,000.00

Susana Ling

11 May 2019, 20:35

S$30.00

Anonymous

10 May 2019, 23:06

S$300.00

Anonymous

9 May 2019, 21:50

S$300.00

Anonymous

1 May 2019, 09:50

S$200.00

Anonymous

28 Apr 2019, 23:04

S$300.00

Anonymous

28 Apr 2019, 16:24

S$20.00

Anonymous

24 Apr 2019, 20:02

S$50.00

Anonymous

22 Apr 2019, 18:41

Edm

S$1,000.00

Anonymous

22 Apr 2019, 11:41

S$100.00

Chia Chor Kheng

22 Apr 2019, 11:37

S$500.00

Anonymous

22 Apr 2019, 09:49

S$99.99

Anonymous

22 Apr 2019, 08:17

S$30.00

Anonymous

21 Apr 2019, 23:24

S$50.00

Phivy Tan

21 Apr 2019, 19:05

S$100.00

Lin Au Chui Lin

21 Apr 2019, 08:41

S$30.00

Anonymous

21 Apr 2019, 02:59

阿弥陀佛

S$30.00

Anonymous

20 Apr 2019, 22:08

S$500.00

ONG KIAN THIAM

20 Apr 2019, 09:59

S$20.00

Anonymous

20 Apr 2019, 03:49

S$300.00

Chua Sarah

19 Apr 2019, 22:32

S$100.00

Anonymous

19 Apr 2019, 19:15

S$30.00

Dawn

19 Apr 2019, 15:47

S$500.00

Anonymous

19 Apr 2019, 12:39

S$20.00

Anonymous

19 Apr 2019, 10:04

S$100.00

Anonymous

19 Apr 2019, 07:35

S$100.00

Michelle

19 Apr 2019, 07:18

S$20.00

Anonymous

19 Apr 2019, 06:41

S$100.00

Derek Lim

19 Apr 2019, 03:09

S$100.00

Anonymous

19 Apr 2019, 01:41

S$10.00

Anonymous

19 Apr 2019, 00:53

S$500.00

Anonymous

19 Apr 2019, 00:04

S$108.00

Anonymous

18 Apr 2019, 23:16

S$200.00

Anonymous

18 Apr 2019, 22:32

I want to help them, especially the babies, children and mothers. People seem to have forgotten them. I'm so thankful to the volunteers and people who have literally moved to the 'battlefront' to bring some hope to these refugees.

S$500.00

Anonymous

18 Apr 2019, 22:30

S$50.00

Anonymous

18 Apr 2019, 22:27

S$200.00

Anonymous

18 Apr 2019, 21:53

S$50.00

Koh Peng Hwee

18 Apr 2019, 21:29

S$50.00

Anonymous

18 Apr 2019, 21:28

S$100.00

Anonymous

18 Apr 2019, 21:24

I would like to donate in the name of my dog Caesar Birr who just passed away on 23 March 2019.

S$10.00

Anonymous

16 Apr 2019, 18:27